Following Course are available @PD Sharma Classes
At PD Sharma Classes we give our 100% to make your child score more! 
Register for a demo class & experience it yourself…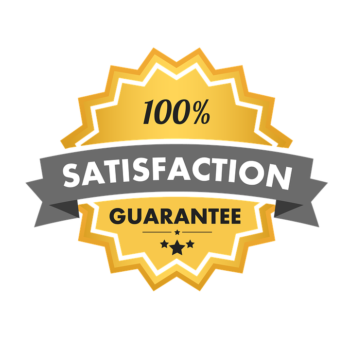 Our faculty provides in-depth knowledge of fundamentals. Faculty stay updated about this changing competitive environment and thus designs innovative study material.
Our faculty knows student personally participate in one to one learning.
Doubt classes are regularly scheduled in time table and also separately arranged for those students who need extra attention.
Periodic minor and major test are conducted to assess the performance of student both offline and online at PD Sharma Classes App. Topic wise, part test, cumulative test, full length test for both advance learners and school curriculum.
Academic performance of student is compiled and analyzed, timely shuffling carries out to maintain the competition among students. Parents teacher meeting is conducted to keep parents updated about absenteeism and performance of their ward as well as for effective feedback.
Our curriculum is designed for schools and competitive exams separately. Special batches for advance learners which include school curriculum as well as syllabi of NTSE, Olympiads like NSO, RMO, ISO, NSEJS, NSTSE.
Faculty team and result oriented teaching
Highly experienced, highly qualified and trained faculty team at PD Sharma Classes strives towards bringing out best results.
We provide value based education to help a child to think right and optimistically and to develop them as good human being.
For Demo Class, Register Now!
& Get Free Maths Formula Book
We think presently the aspirants have entered a blind and dreaded tunnel where they search endless direction but fail to find a proper route to overcome the darkening. The aspirants from different parts of land approaches here but get highly confused knowing such type of a low grade marketing of education. It goes without saying that the teachers group occupies an eminent position in our society. They are responsible for shaping the society and providing it a fine infrastructure because doctors, engineers, officers and almost all personalities, which are an integral part of our society and further in country, are produced by teachers. It is really a pleasure and honour for me,to have been blessed with this opportunity of serving the future shining stars of our society and the country,by the almighty. The task of enlightenment is perhaps reserved only for the select few, and I'm lucky to be among those select few.Education,as we all are well aware is an integral part of a person life,without which life looses its meaning. They say,it's not the ability of a person that decides his success,it's rather his hunger and never say die attitude that sets the tone for all his future success.Any student will therefore be expected to harvest the most from our system for his growth in the future.

PD Sharma Classes App is an online platform for managing data associated with its tutoring classes in the most efficient and transparent manner. It is a user-friendly app with amazing features like online attendance, fees management, homework submission, detailed performance reports and much more- a perfect on- the- go solution for parents to know about their wards' class details. It's a great amalgamation of simple user interface design and exciting features; greatly loved by students, parents, and tutors. ​​
Email : hritjee@gmail.com
Phone : +91 92694 80388 , +91 80786 05700
PD Sharma Classes, Opposite BSNL Office Near Gajban Garden, Hiran Magri Sector No.3, Udaipur, Rajasthan (313001)
PD Sharma Classes, Bhupalpura Udaipur, Rajasthan
(313001)